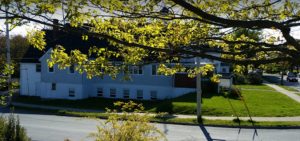 Hello and Welcome!  Thanks for e-dropping by.   We are a people who love to welcome, encourage, serve and support one another in our journey of faith together… it is naturally a big part of who we are in Christ.
Whether we are meeting to worship, socializing over food, gathering to watch a movie together, serving on a committee, or reaching out to the broader community we get a great sense of joy and pleasure from sharing the diverse gifts God has given to us.
We are held together in our diversity in the unity of the Gospel.  To show this unity-in-diversity we chose 'injil' as the root of our website.  'Injil' means 'gospel' in Middle Eastern cultures.
If you are in the Dartmouth area, please visit our page describing our local programs and services.  We shortly plan to launch on-line services in explaining the gospel, the injil, for those who visit us from further away.
Welcome
~ Pastor Mike